Tips for Taking Illumination with Soratama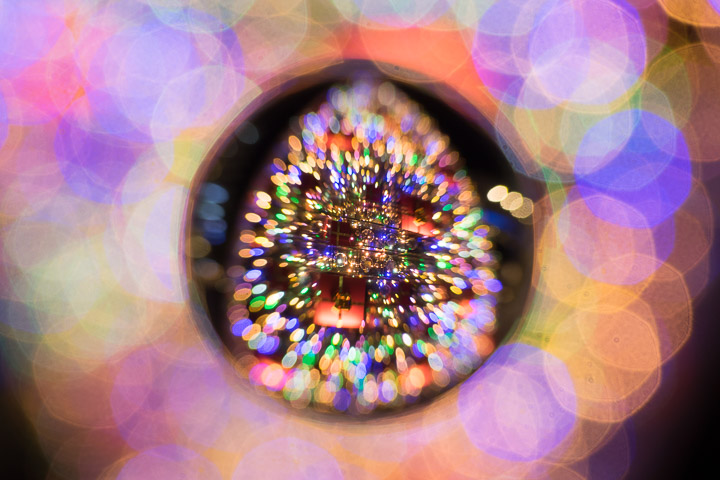 Illumination and Soratama are quite a good match because the background light produces a fantastic bokeh.
The knack of taking illumination is to use a tripod. The center ball appears clearly when using a smaller aperture though the shutter speed slows down. However, using tripods in the dark may bother people around, and there are places where tripods are prohibited. In these cases, raise sensitivity to cope with the situation.
When the aperture value is increased, the depth of field gets deep and the center sphere gets clear. However, the background would be less blurred. For this, you have to decide the aperture value depending on how you want the image to appear like. Also image of the outer bokeh is important as well as the inner part of the ball. Please be careful when determining the composition of pictures.
Below are the pictures with same composition but different aperture. Compare the edge of the center ball and the background bokeh.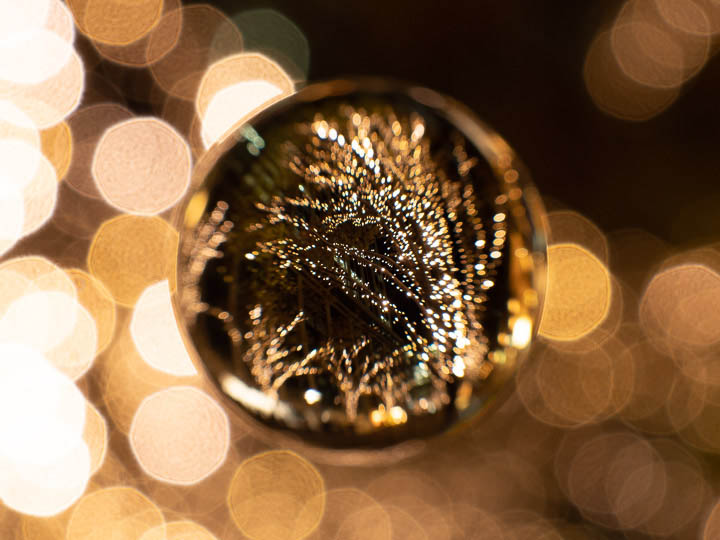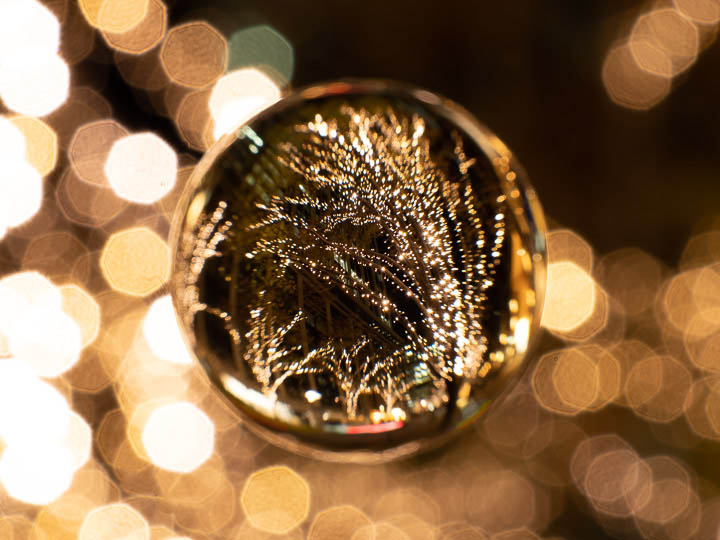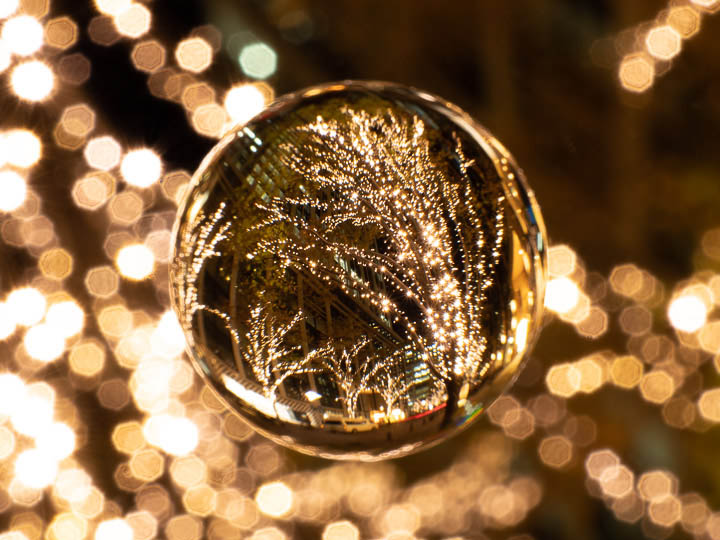 Preview the Image
Usually you can check the difference of the pictures with different aperture after shooting. However there is also a way to preview the image. This is a function is provided by "Depth of Field Preview Button" There are devices with this button next to the lens, or there is a case where you can go to the setting menu to assign arbitraty button to function.
If you can check by live viewing, you could simulate the clearness of the ball's edge and the blurriness of the background. It is quite convenient. Try out if you have never used this function before!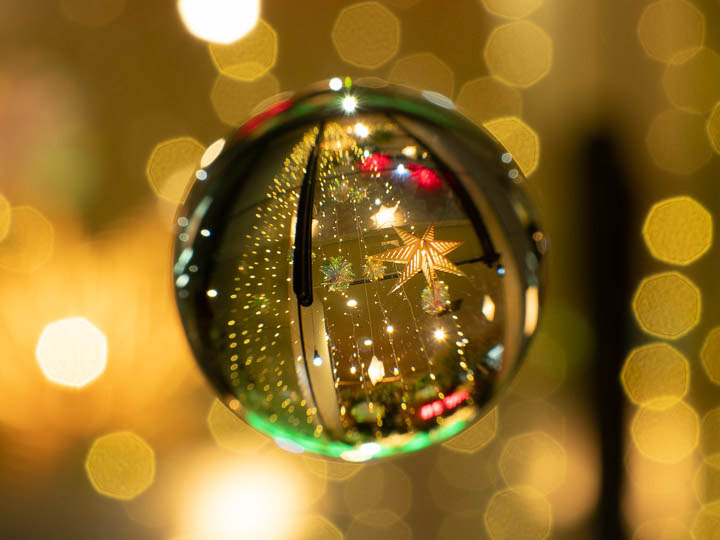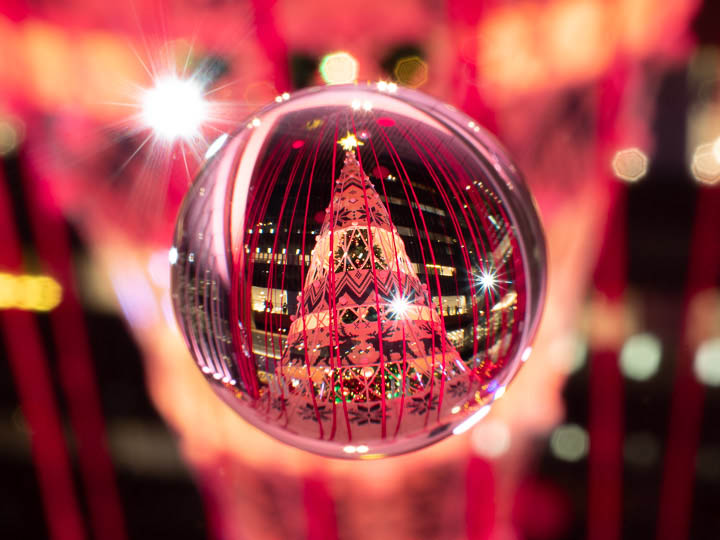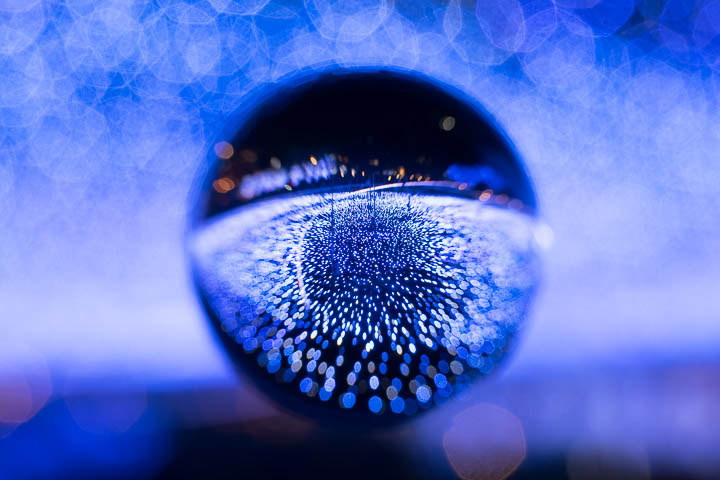 Other night view Soratama images